About Dr. Jackson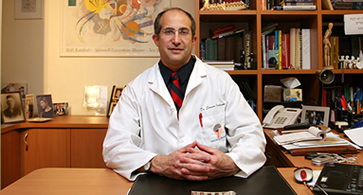 Dr. Shlomo (Steve) Jackson was born in Canada; he made Aliyah in 1976.

He attained the expertise of circumcision as a student of Rabbi Shlomo Miller zatza"l and was certified as a professional mohel by the Chief Rabbinate and the Ministry of Health in 1985 (License number 420).

In the same year he completed his medical studies at Tel Aviv university and received the degree of Doctor of Medicine (Medical License number 22861).

He attained his specialty in neurosurgery (brain and spinal surgery) in Beilinson Hospital in Petah Tikvah and in Sunnybrook Hospital in Toronto, Canada (Specialist License number 17459).

At present he is a senior physician at Beilinson Hospital (Petah Tikvah) and the Herzliah Medical Center.

Dr. Jackson is among the exceptional doctors who were certified by the Chief Rabbinate to perform circumcisions.

Dr. Jackson has the rare combination of being a surgeon and a certified mohel; consequently he has ample experience in performing circumcision procedures with stringent observance of the highest medical and halachic standards.

Dr. Jackson performed numerous circumcision procedures in cases where infants were hospitalized, in premature units and in operating rooms, in consultation with the hospital staff.